520nm 15W High Power Fiber Coupled Laser System
It's a 520nm 15W fiber coupled laser system. There is a radiator at the bottom of the laser head. The radiator is composed of an aluminum sheet and a cooling fan. The'Adjustor' knob on the power supply is used to adjust the size of the current to control the laser output power. The'CW|TTL|Analog' on the back of the laser power supply is the selection button for 3 working modes. Let's check it now.
The laser beam without fiber.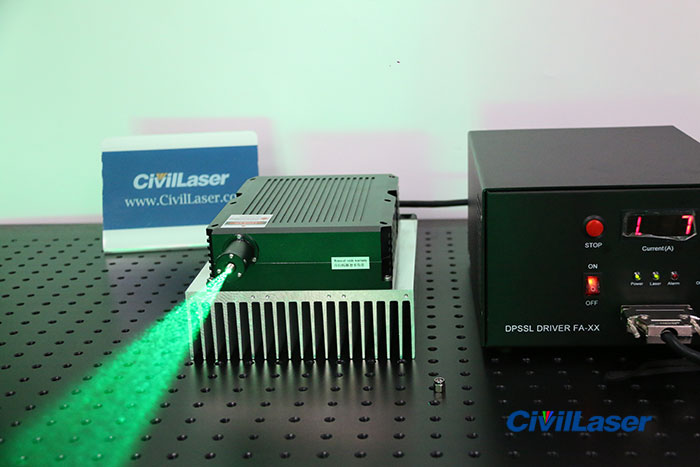 The laser beam output from the fiber.